Save The Date to Experience Forge in July and New, Easy Way to Recommend Students
— — —
SAVE THE DATE: JULY 26, 2019 –
FORGE-FOR-A-DAY AND FORGE SHOWCASE RECEPTION
I'm thrilled to invite you to "Save The Date" to a day that is a highlight of the Forge calendar year and created specifically with you, a Forge Champion, in mind. We want you to have an opportunity to "taste and see" Forge in action and meet and interact with the students and alumni whose growth you make possible!
Back by popular demand, this year's Forge Showcase Reception and Forge-For-A-Day will take place Friday, July 26, 2019 in downtown Columbus.
Last year Forge-For-A-Day debuted to strong reviews after it was created as a direct response to many Forge champions' expressed desire to get to experience what 18-25 year old Forge students experience each summer. Join us for an amazing day on the Statehouse floor with our students as they go through their committees and pass their mock legislation, a special tour of the Capitol, and hear from some of our students' favorite Forge speakers.
Then join us for the annual Forge Showcase Reception for music, fellowship with other supporters and our students, dessert, alumni testimonials, and more at The Vue reception venue.
Can't make both events or take off the whole day? Attend either one! We just want to share as much with you as your schedule allows on the Friday the 26th. Experience your ministry up close in person in amazing venues with palpable excitement from our students and other champions who share your passion for raising up the next generation of servant-leaders in policy, business, and culture.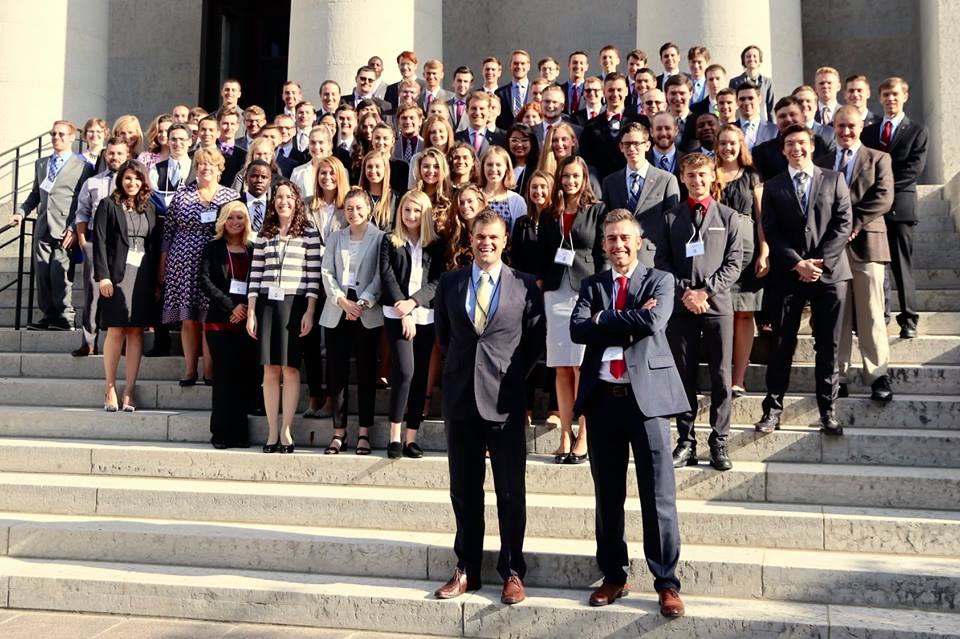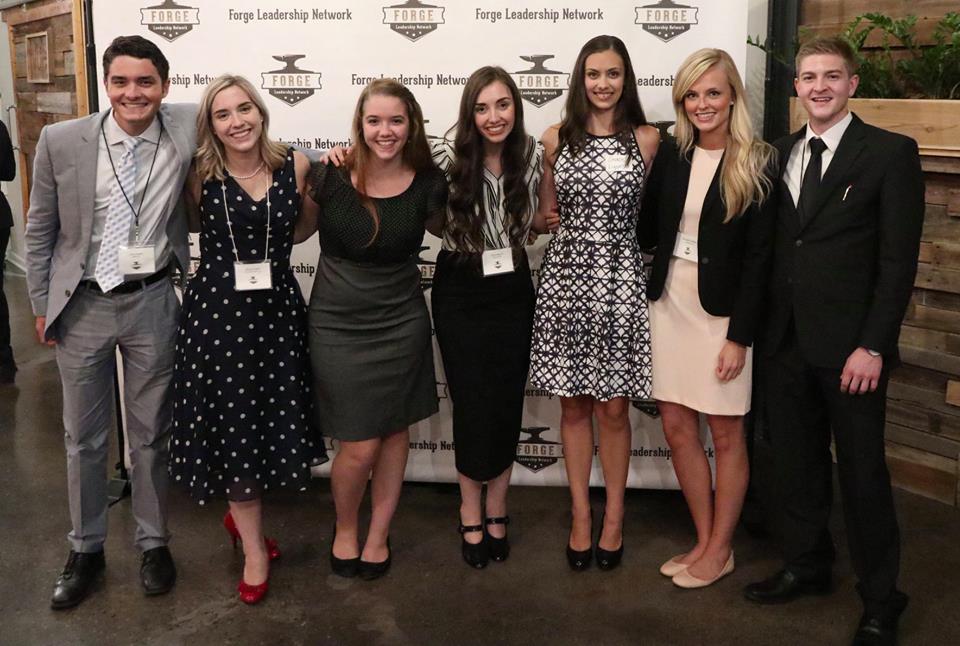 NEW, EASY WAY TO RECOMMEND STUDENTS!
How great would it be to be there on July 26th interacting with students who you connected to Forge?!
The 2019 Forge Leadership Summit is quickly approaching in July, and we need you to recommend talented young conservatives to join us!
As you know, the Forge Leadership Summit is a five-day intensive filled with dynamic trainings, professional development, and renowned speakers. Accepted students represent talented conservative students and young professionals, ages 18-25, from across America pursuing different vocations, but each dedicated to better understanding and defending the first principles of the American Founding in a 21st-Century context.
[And, remember, the Forge Summit is the gateway to the year-long Forge Mentorship Academy, where standout Forge Summit participants experience professional development trips to Washington, D.C. ("Forge 201") and Israel ("Forge 301"), are matched with one-on-one mentors, and are connected to the best internships and jobs. It truly is a one-of-a kind program, and a young person's access to it begins by first attending the Forge Summit in July.]
Do you know any talented young conservatives who would benefit from the Forge Leadership Summit? Any students you recommend will automatically receive $100 off Summit tuition!
Click here for an easy new way to recommend young conservatives for our 2019 Forge Leadership Summit: https://forgeleadership.org/recommend
—
I sincerely hope you will join us this summer for Forge-For-A-Day and/or the Forge Showcase Reception on July 26th and that you'll take us up on the new way to recommend young people you know and love who should experience Forge!
Your Partner In This Ministry,
Adam Josefczyk